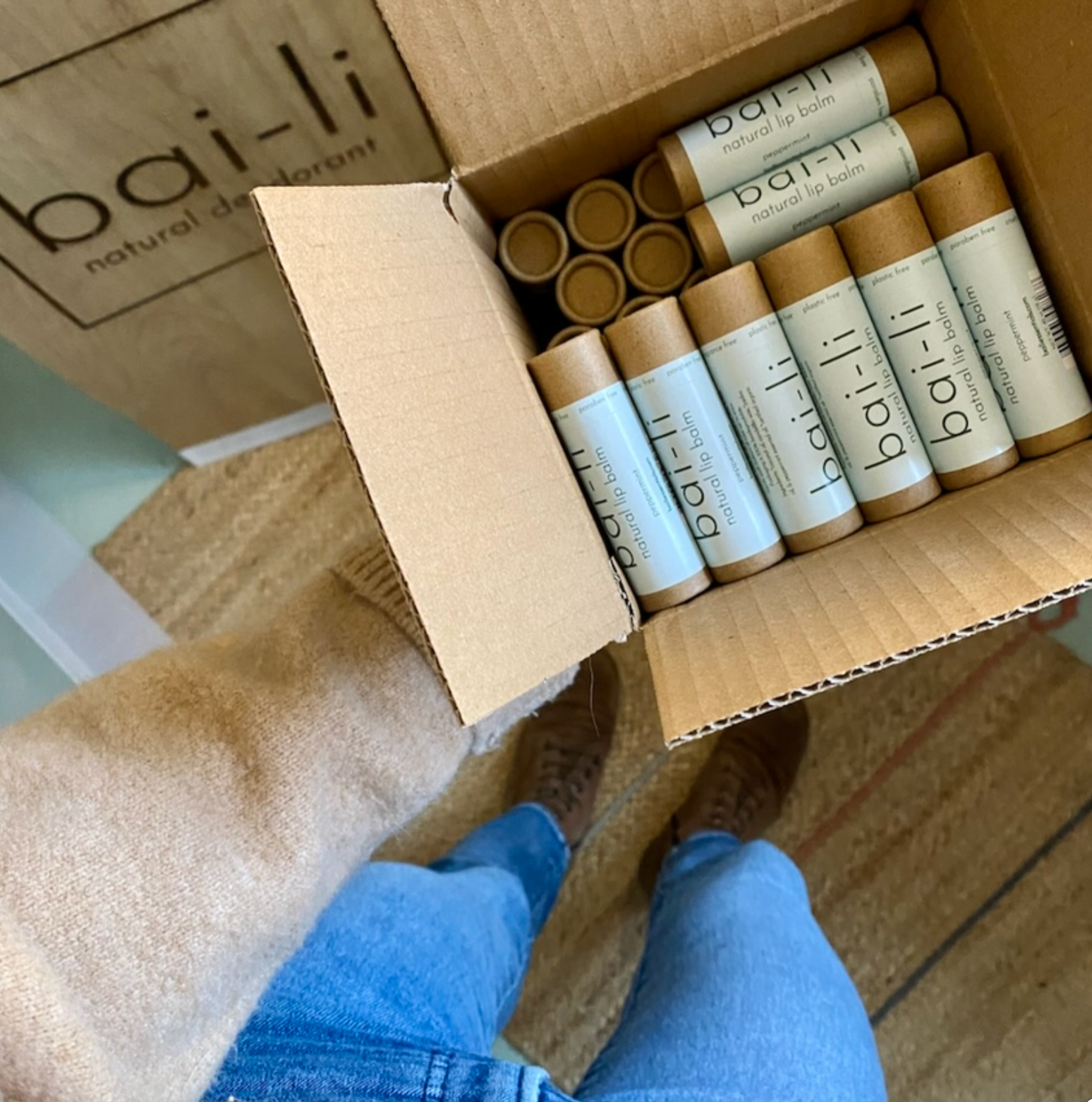 Bai-li Essentials: Guide to Sustainable Holiday Shopping
I know it's early in the season, but we're already seeing the early sprinkle of holiday magic everywhere we look. That's why I put together the Bai-li Essentials Guide to Sustainable Holiday Shopping, so mindfulness can be the mantra of your holiday season!
1. Start with a Thoughtful Gift List:  Before you embark on your holiday shopping journey, create a thoughtful gift list. Consider the interests and needs of your loved ones. This will help you choose gifts that are truly meaningful and reduce the likelihood of purchasing items that end up as waste.
2. Embrace Handmade and Personalized Gifts: Handmade and personalized gifts often have a lower environmental footprint compared to mass-produced items. They show that you've put thought and effort into your gifts. Supporting local artisans and crafters in your community goes a long way!
3. Choose Sustainable Brands: Look for brands that prioritize sustainability, just like us. Seek out companies that use eco-friendly materials, ethical production processes, and sustainable packaging. Opt for products that are designed to last and have a reduced impact on the environment.
4. Gift Experiences: Experiences can be incredibly meaningful gifts. Gift your loved ones experiences like spa days, cooking classes, concert tickets, or a membership to an environmental organization. These memories will stay with you for a lifetime!
5. Upcycling and Secondhand Shopping: I love thrifting! Explore thrift stores, vintage shops, and online platforms for secondhand gifts. You can find unique and one-of-a-kind items while giving pre-loved items a new life.
6. Eco-Friendly Wrapping: Every holiday, I save all sorts of materials from my shopping and repurpose them for wrapping. Traditional gift wrapping often results in a significant amount of waste and contains plastic. Try reusable cloth gift bags, recycled paper, or you can even wrap a gift in a pretty scarf making the packaging a gift itself!
7. Sustainable Stocking Stuffers: When filling stockings, opt for sustainable and practical items like our natural lip balm! These items are both useful and eco-conscious. I may be biased, but I can't live without my bai-li lip balm and your loved one might feel the same way!
This season, let Bai-li Essentials be a part of your sustainable gift-giving journey. Our Natural Deodorant and Lip Balms are perfect for those who appreciate the gift of self-care and want to live a more sustainable life. I hope you have the best time mindfully gathering this holiday season!
With love, 
Bailey