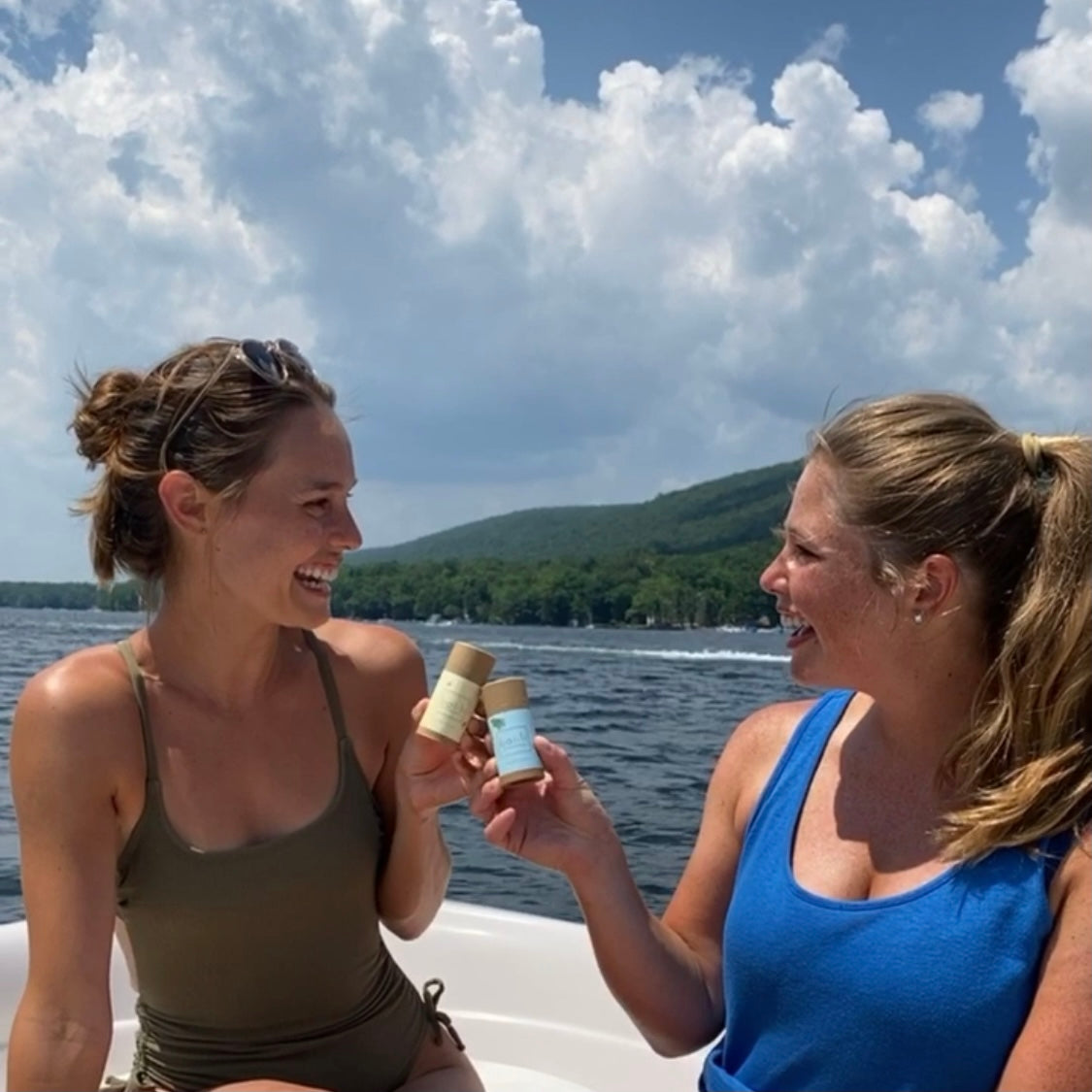 Earth Day Every Day
Earth day seems like the holy grail of holidays for anyone in the eco-friendly space. I think it's incredible that Mother Earth has a day where most of the world pauses to acknowledge her. She needs it more than ever right now. I'm writing this article to express how important it is that we expand beyond Earth Day and celebrate this incredible floating rock that gives us life every day.
At Bai-li, our mission is to make plastic-free essentials mainstream. We started with natural deodorant in a cardboard push-up tube. An everyday essential that won't stay on the Earth longer than you. We've got some excited new products in development now which will help eliminate even more plastic from your daily routine. 
With that mission in mind, we've partnered with 1% For The Planet. This means, 1% of our gross sales, will be donated to environmental non-profits to help heal our Earth. As a small, woman owned business, we are doing everything we can to decrease our carbon footprint because we know that every small act of eco consciousness is a step in the right direction. 
Zero waste stores and sustainable bloggers talk about the idea of being imperfectly sustainable. I love this because it eases the stress of being perfect in all of our choices. It's not about collecting a years worth of trash in a mason jar to prove you're an eco goddess. Sustainability truly starts in small ways. It starts when you ask yourself, "Do I need to buy that water bottle, or can I reuse one I already have?" It's about being more mindful in your daily choices. 
Here are some ideas to bring more sustainability into your life. 
Outfit repeat. If it's not dirty, save it for another day!
Bring your own to-go containers if you're dining out. There is nothing worse than getting a meal to go in styrofoam or plastic.

 

Use all of the food in your fridge. One of my favorite things to do is create big salads inspired by the random food items I might have left in my fridge.

 

When shopping, look for brands who actively seek to make our Earth a better place. Or spend a day thrift shopping. You'd be surprised at what you can find!
Think about sourcing from local farms as much as possible. It reduces the need to import or ship goods and supports small businesses.
These are small acts that make big change! I hope Earth Day will inspire you this year to become more sustainable. 
With love, 
Bailey